I miraculously survived close to 2 weeks without internet!!
The lack of internet in my last 2 weeks, along with some other things, kinda dampened my will to draw these last few days, so sorry for the lack of updates. Anyway, with my internet addiction satisfied, I've pretty much bounced back up! =D
Also I've got an announcement to make for you people in Kuala Lumpur, if you're free this Sunday with nothing to do and you have an interest in art/anime/manga/games/chat/nothingbettertodo, please do drop by Berjaya Times Square's food court from 2pm onwards for Comic Fiesta's "Coffy Time"!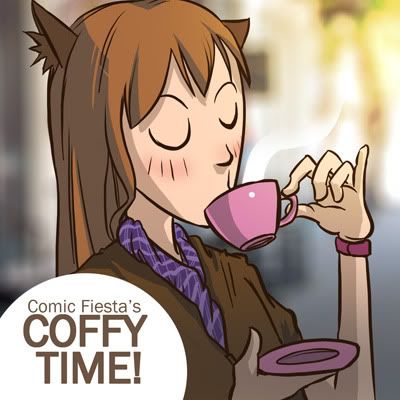 For more info, please visit
http://forums.comicfiesta.org/viewtopic.php?f=6&t=5150
So in a nutshell :
Date:
May 2nd 2010
Venue:
Berjaya Times Square food court
Time:
2.00pm until 6.00pm. (Actually, till the time everyone leaves.)
I'll be there. Drop by for a chat (or a Pokemon battle XD)!